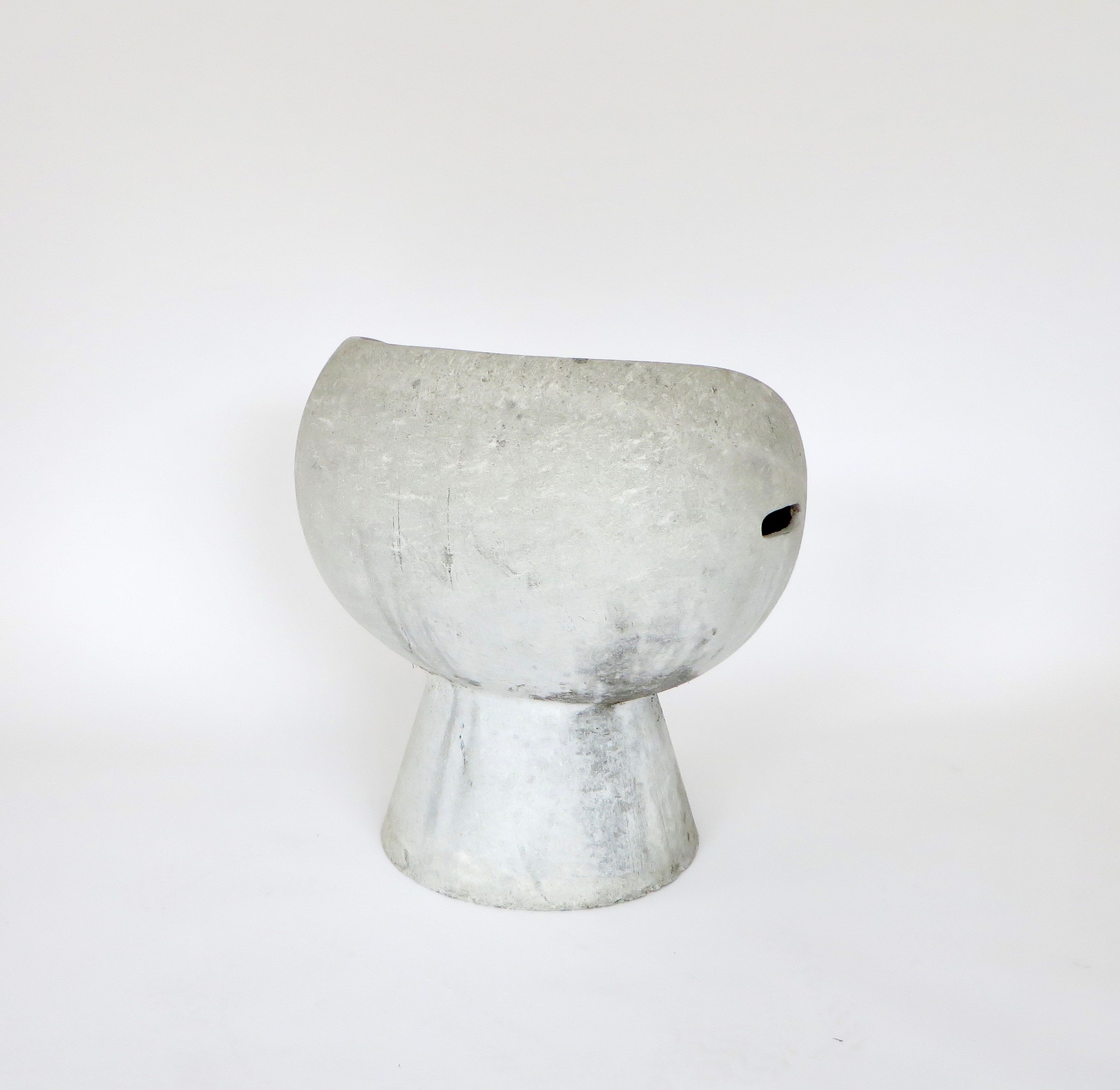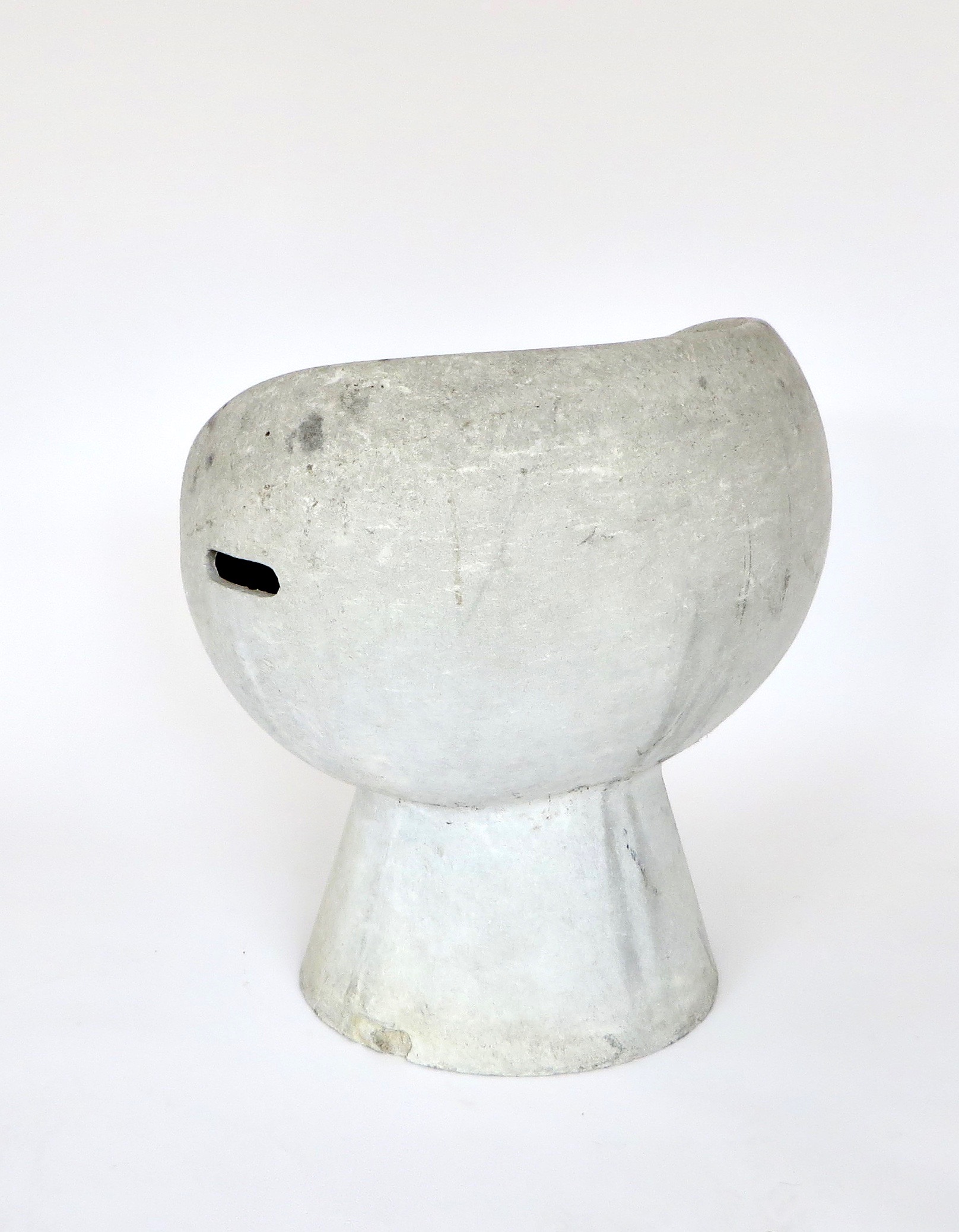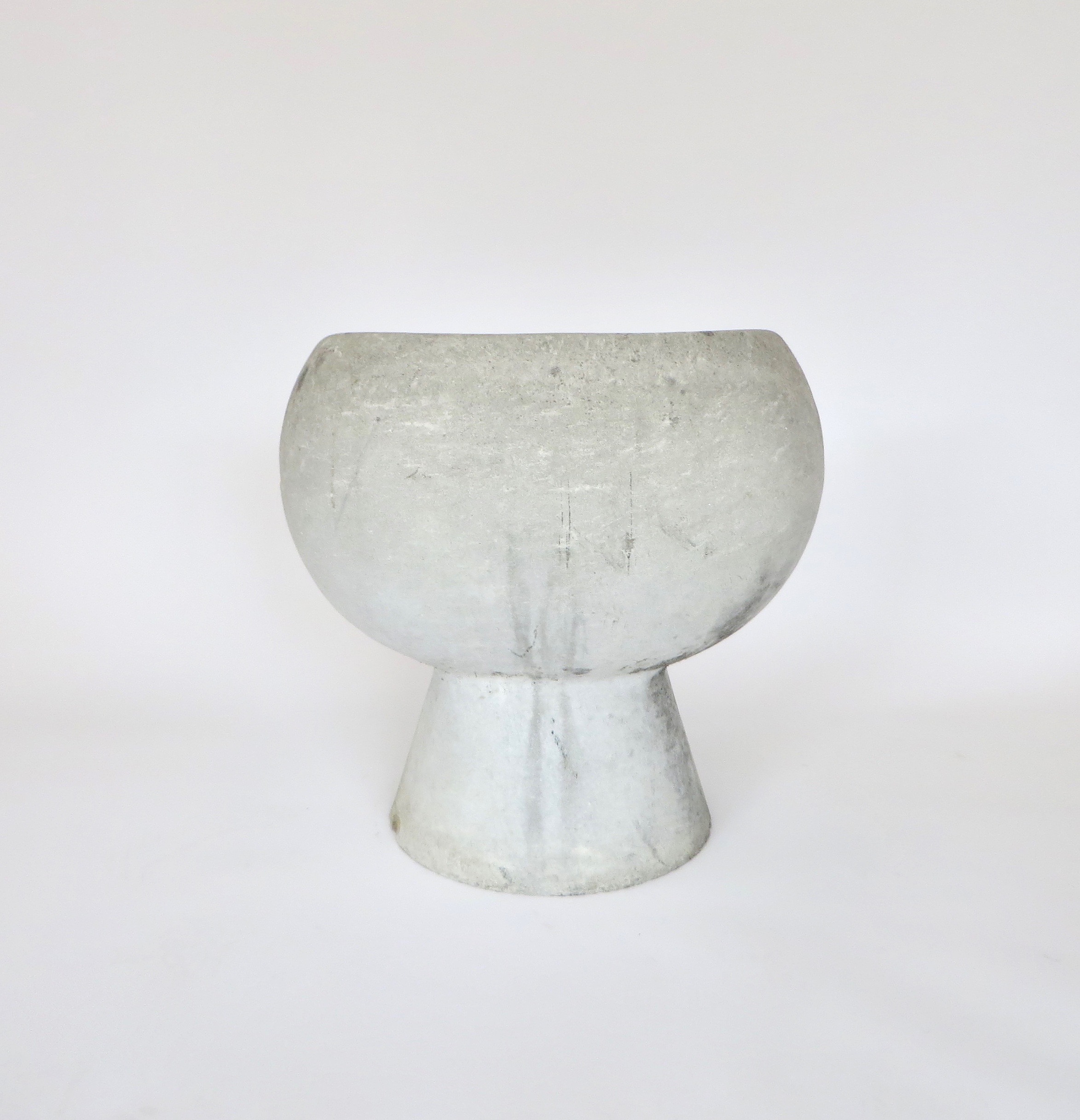 WILLY GUHL AND ROBERT PANSART FRENCH CONCRETE GARDEN CHAIR
Robert Pansart and Willy Guhl French cast concrete sculptural concrete garden chair and was shown at the Salon des Artistes Decorateurs, 1969.
This example has had its life outside and shows its patina.
They were often repainted white every summer and this one could receive that treatment.
The seat of this chair is sloped for comfort and rests indented in a three quarter sphere resting on top of an upward tapered cone. Indented handles for moving.
Documentation available.
Overall size: 25.5" W x 21" D x 26" H
Seat: 16" W x 14.5" D x 17" H.
SOLD