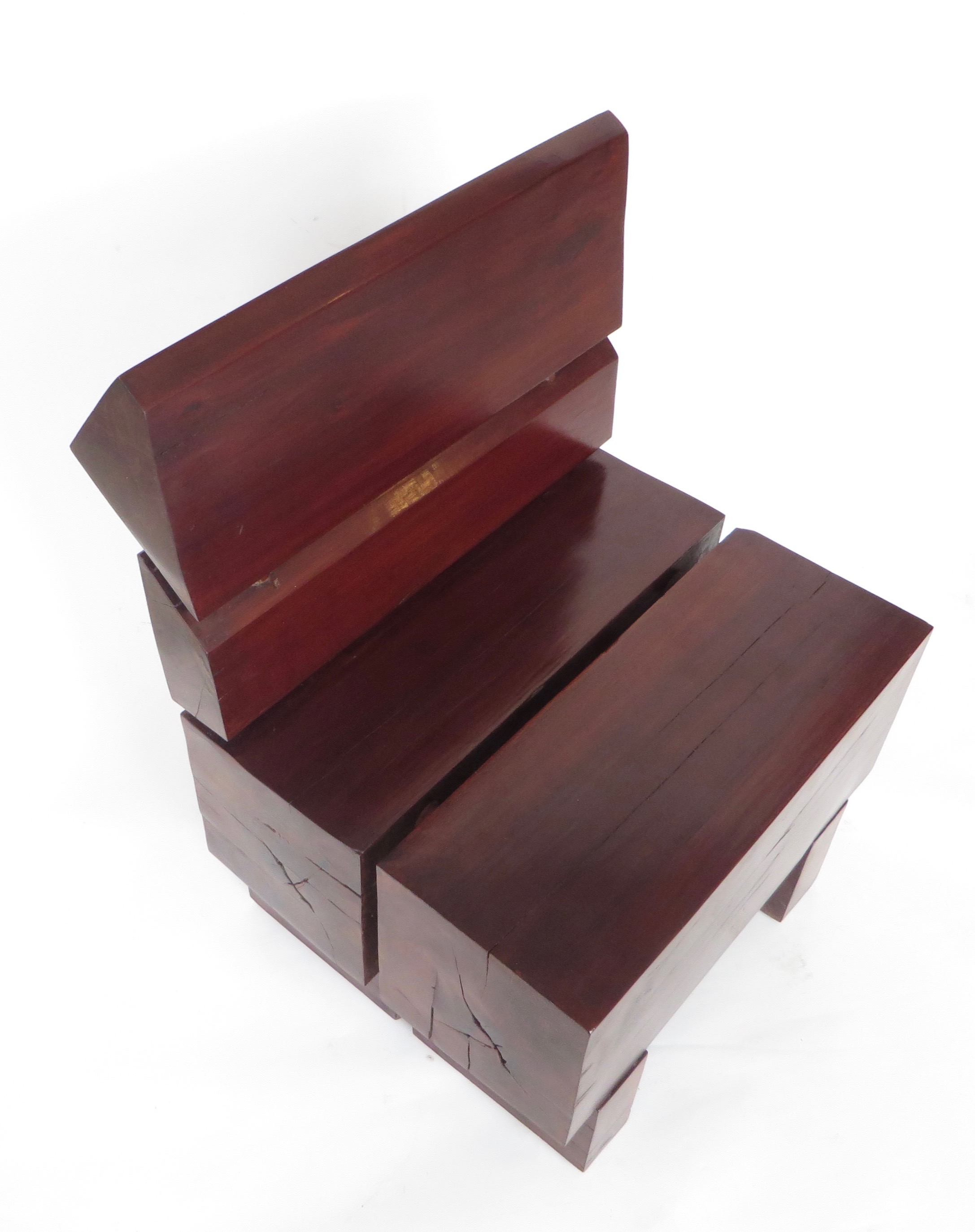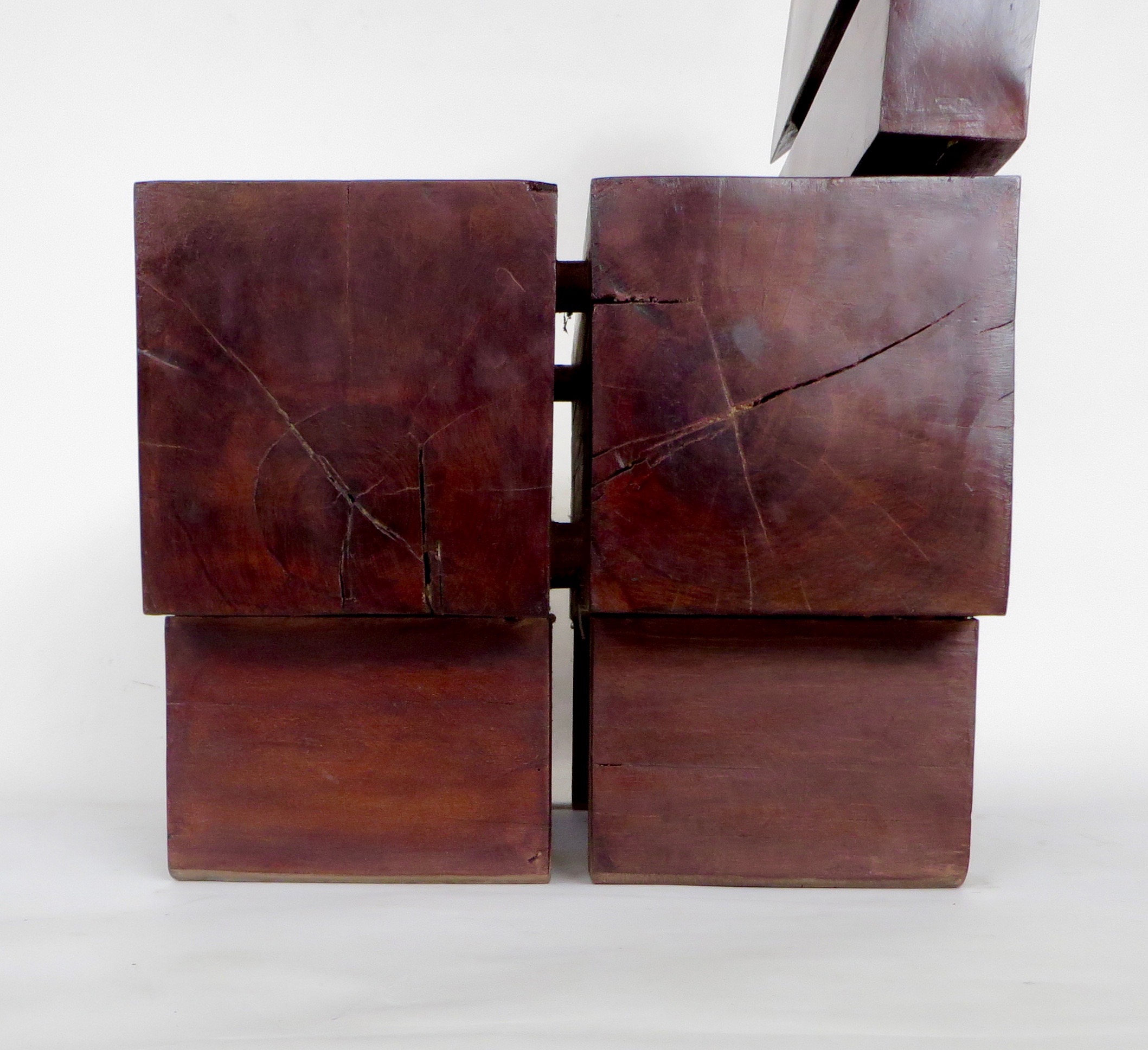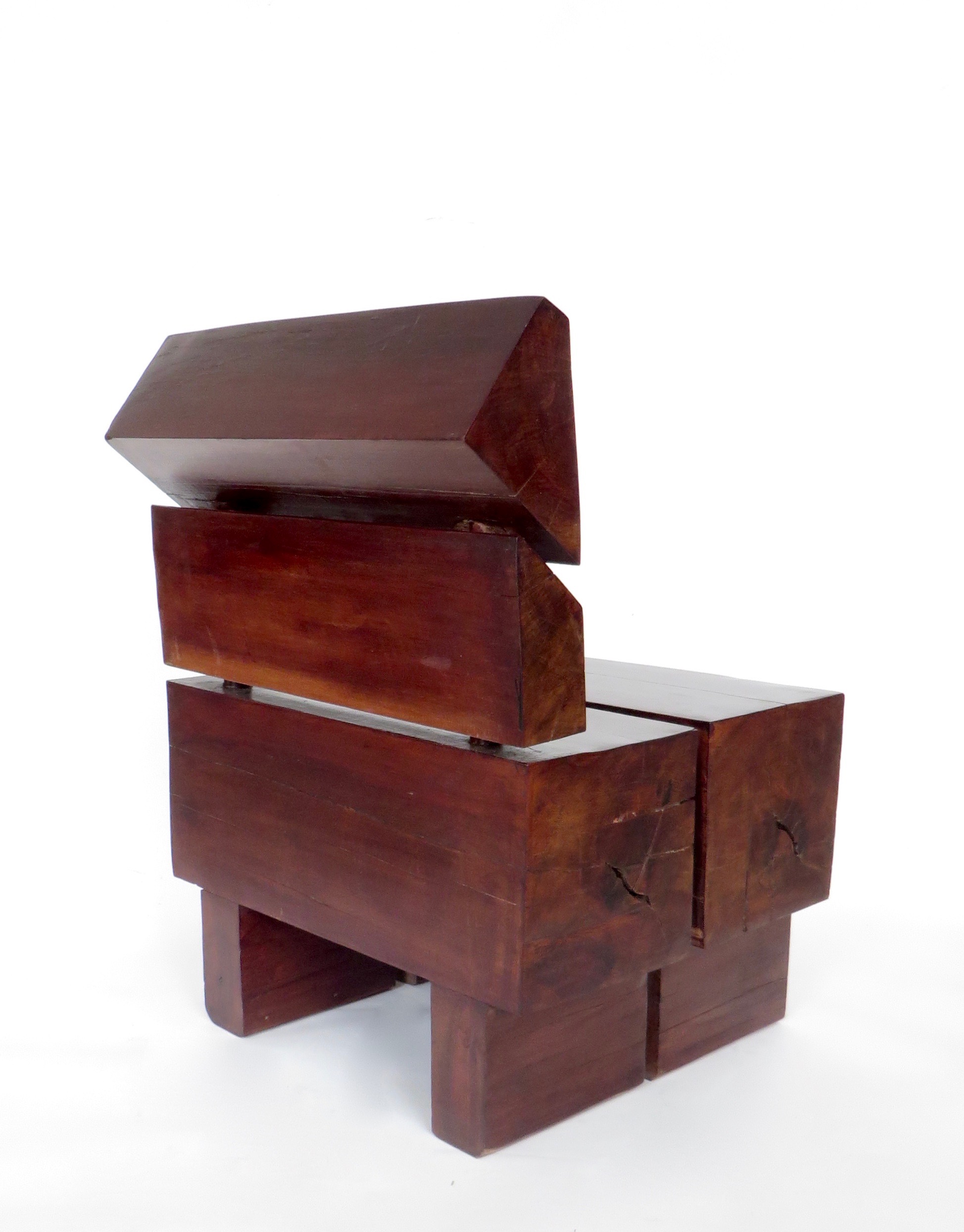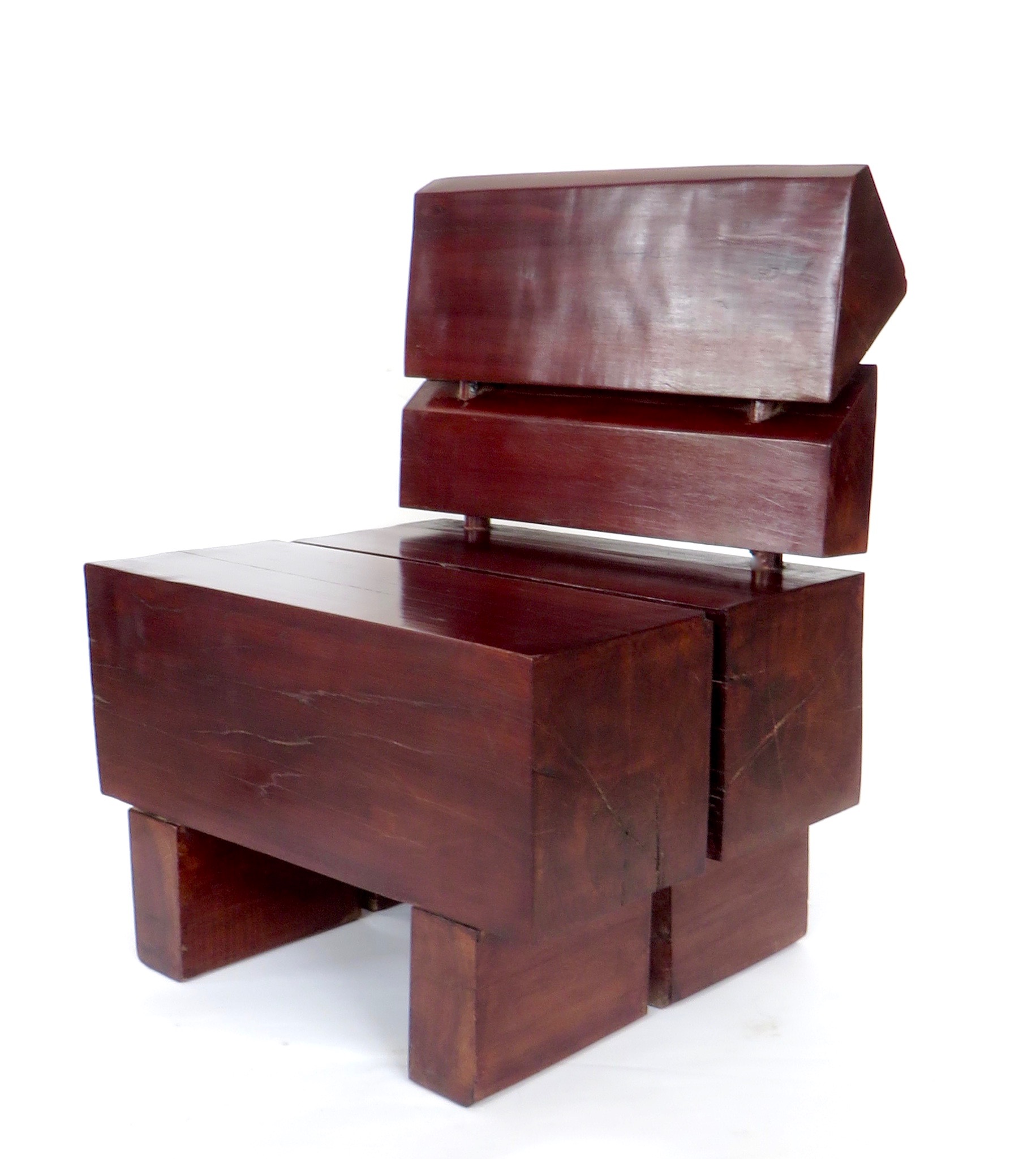 SCULPTURAL LOW BRAZILIAN ORGANIC MODERNIST DESIGN VINTAGE ROSEWOOD CHAIR
This Brazilian rosewood organic modernist low chair in the style of Jose Zanine de Caldas presents as much as a sculpture as a chair.
It is heavy and organic constructed from large monumental pieces of wood.
The seat being two massive sections of 8" x 8" x 19.75" gorgeous rosewood pieces and then with a back that intersects with a V.
Put this chair in a space like a sculpture but also as a low seat.
Overall size: 19.75"w x 18"d x 26.5" h.
Seat: 19.75"w x 13.75"d x 13.5"h.
$4200.00