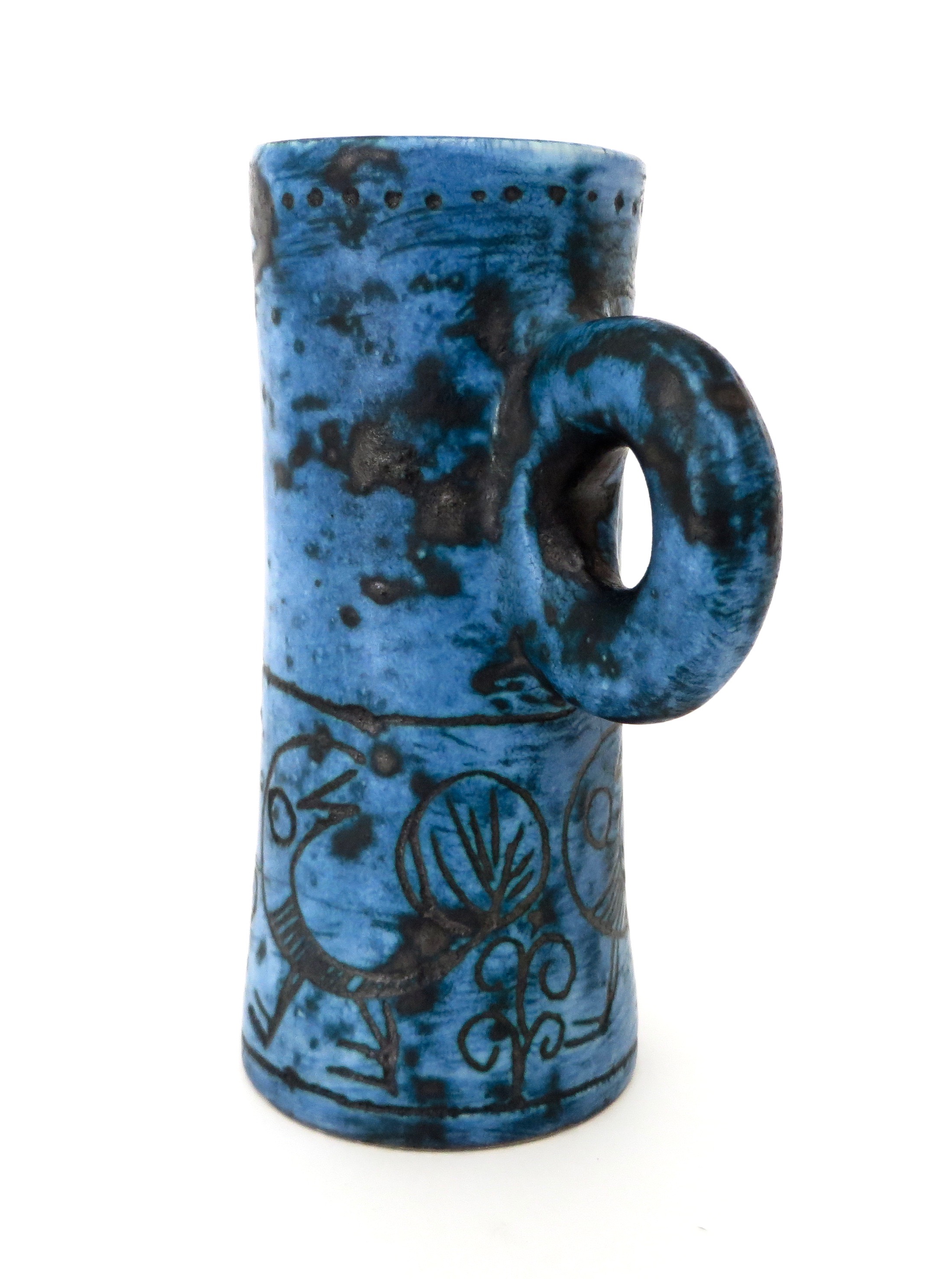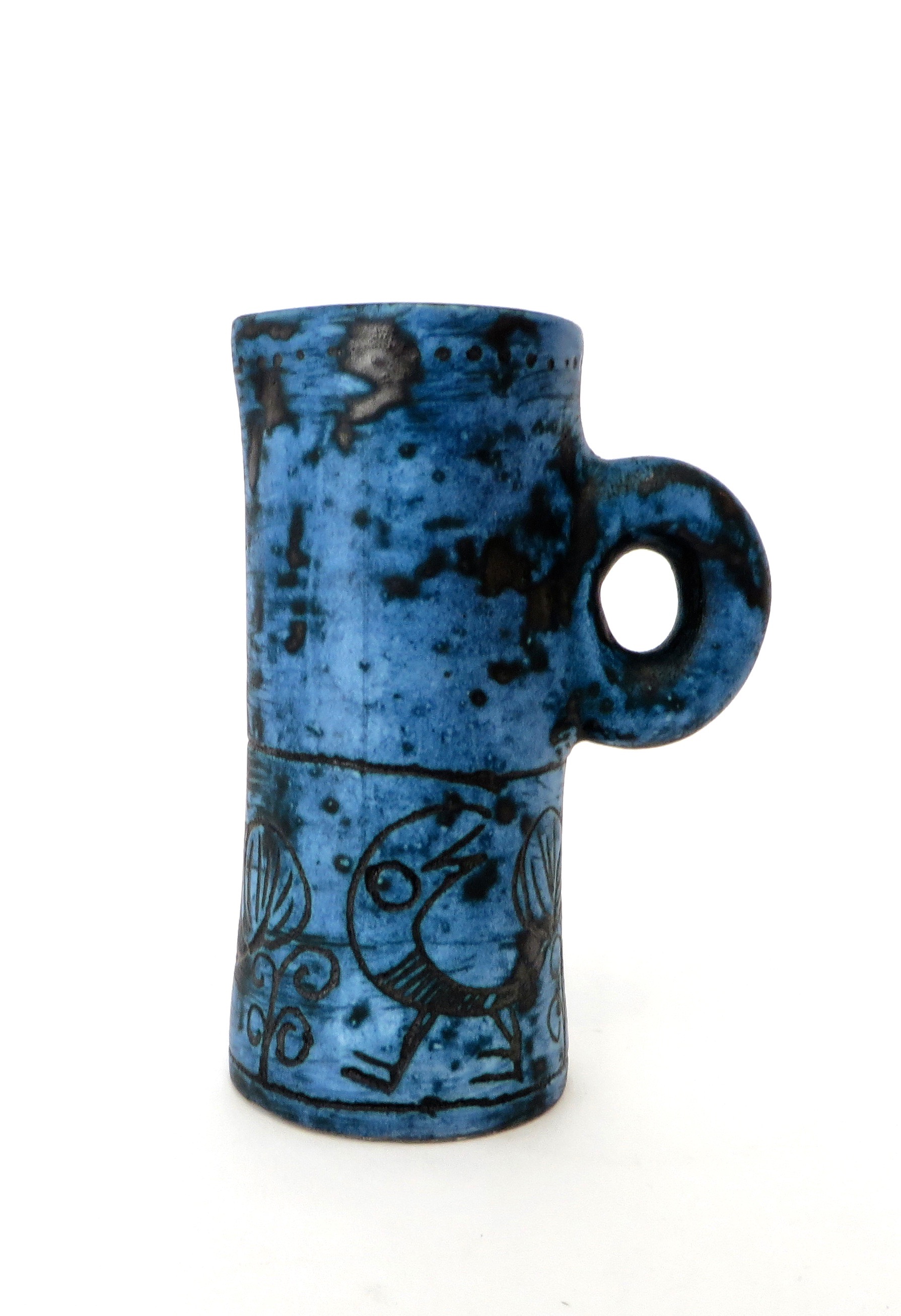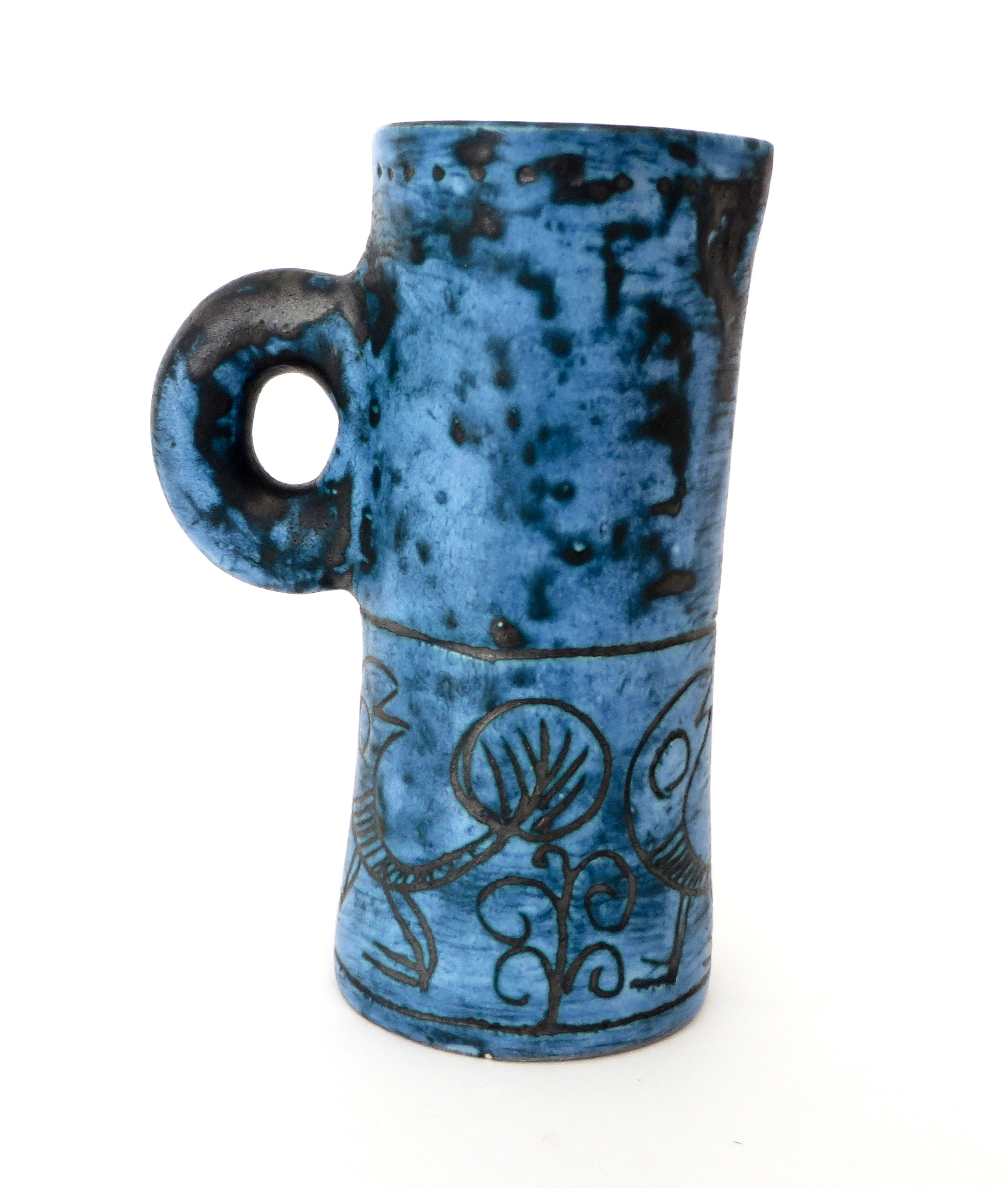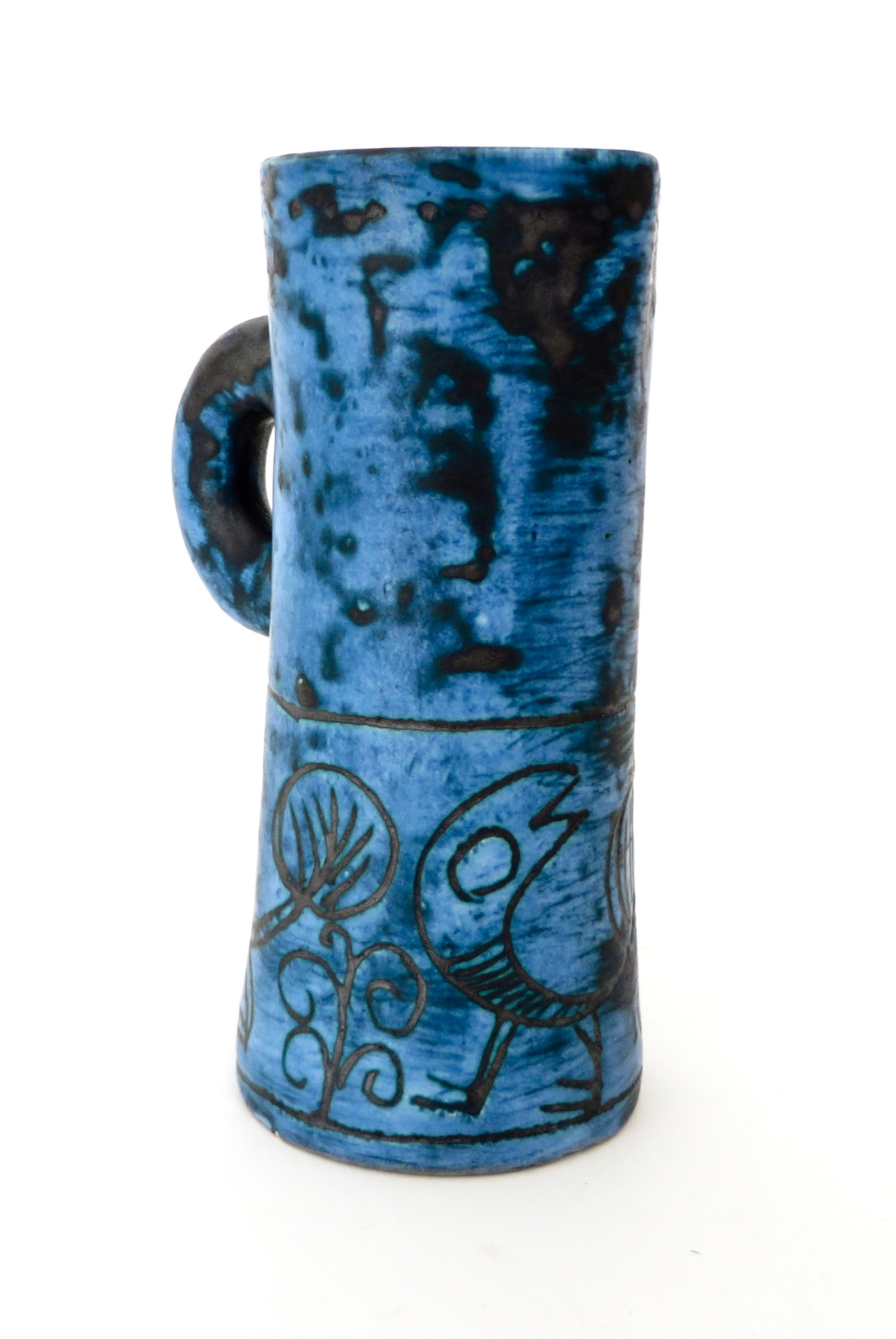 Jacques blin French ceramic artist BLUE CERAMIC pitcher C 1960
A French ceramic vase pitcher by noted artist Jacques Blin with wonderful image of a bird in his iconic dark blue glaze and sgraffito decoration. No chips or restorations. Signed.
La Céramique Francaise des Années 50. Pierre Staudenmeyer, pp 116-119.
6.25" H X 2.75" Diam x4.5" w with handle
$750.00