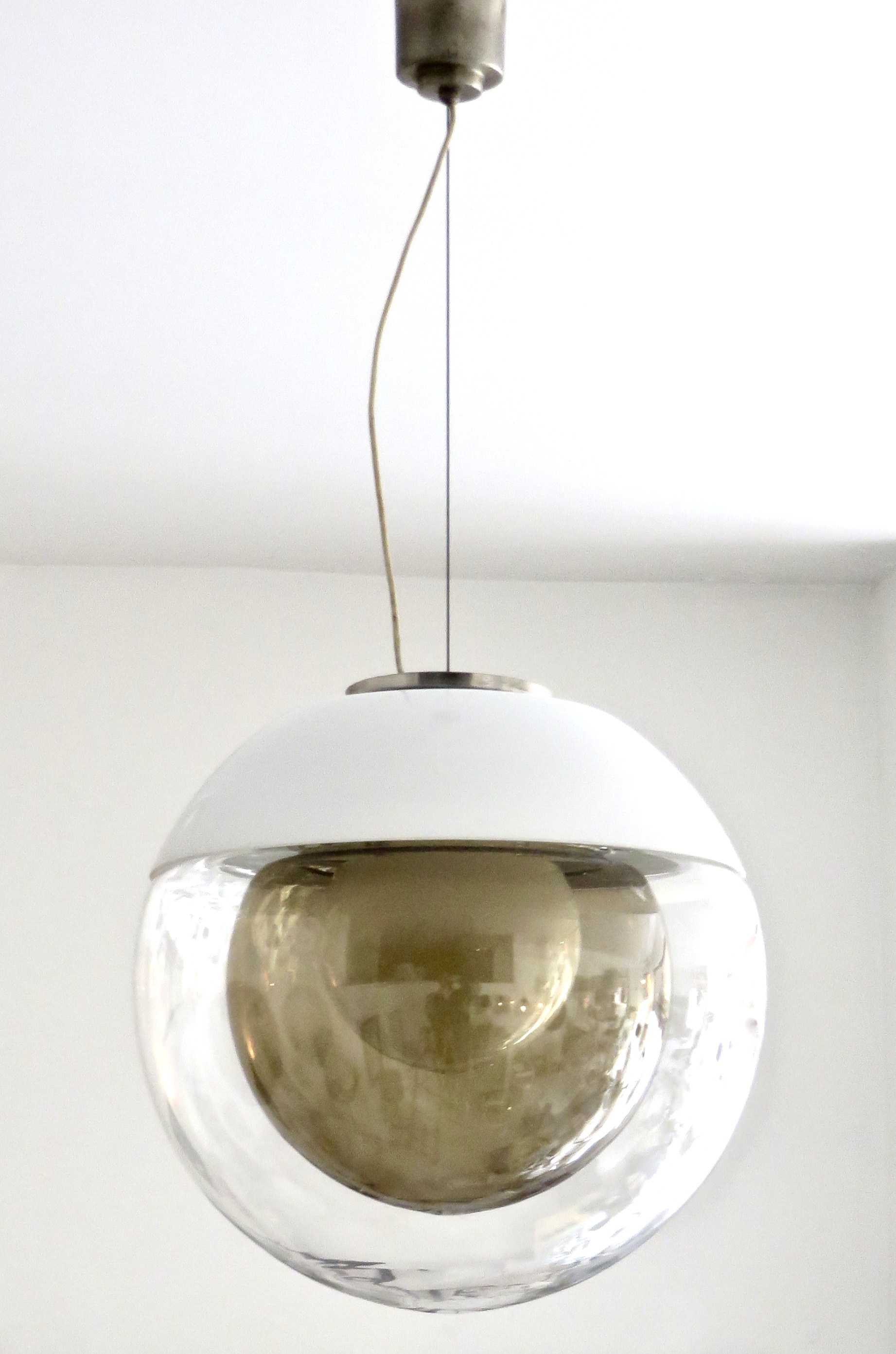 ITALIAN MURANO GLASS MULTI CLEAR AND AMBER GLOBE PENDANT WITH METAL TOP
Italian multi globe glass pendant chandelier light. The fixture is made up of three concentric glass globes.
First a centre cased white glass core globe that holds the single light source.
Second, a dark amber/brown translucent globe.
Third, the large transparent globe encasing the others floating inside.
Lastly the fixture is topped by an opaque white glass cap, covering the top third. All creating a stunning diffused light.
Overall size as shown: 16" W x 16" D x 36" H
White globe: 6" round
Brown globe: 10" round
Clear globe only: 16" round
One light socket in the interior.
Original canopy: 3.5" round x 3.5" H.
$3200.00