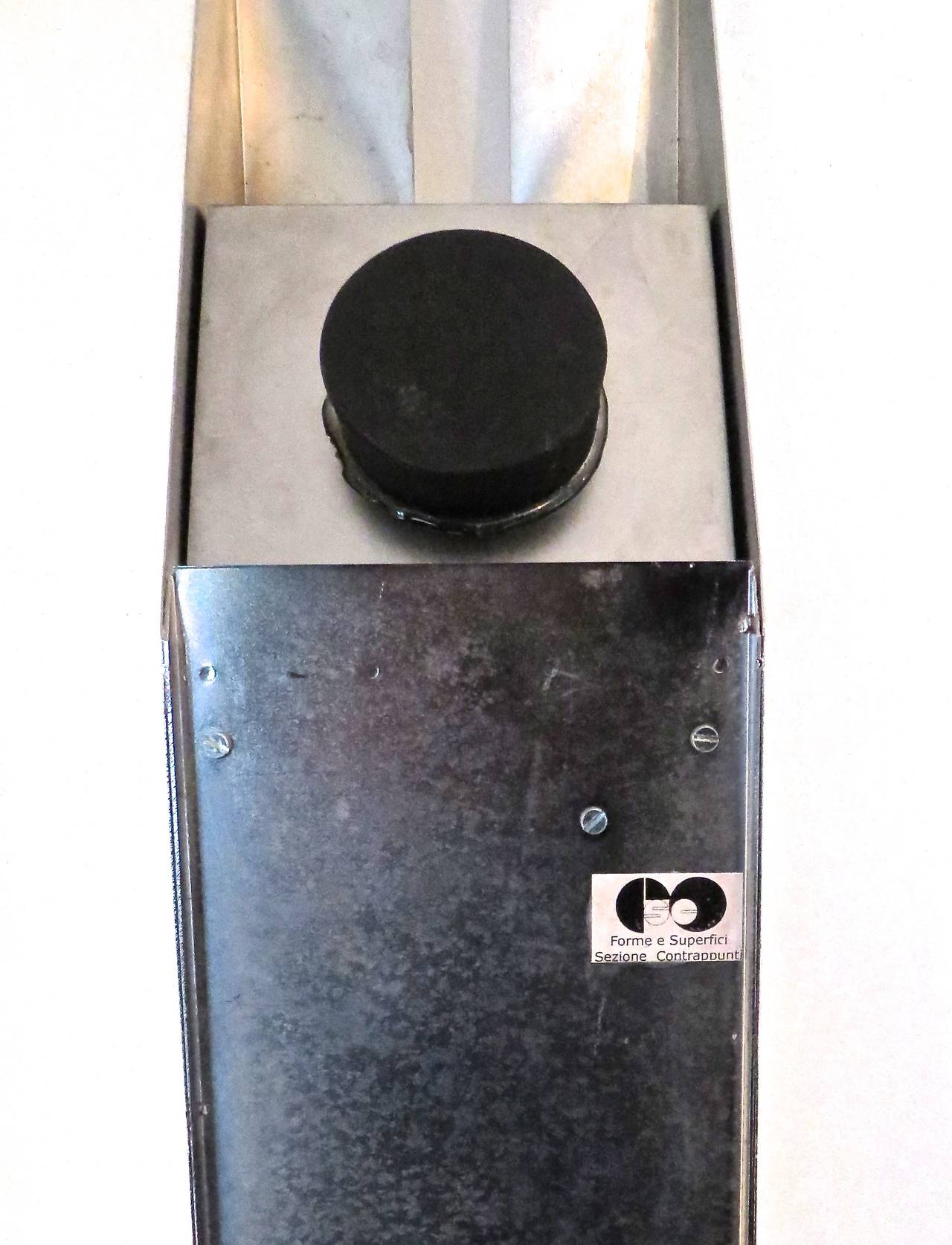 Italian WALL LIGHT SCULPTURE ANGOLO BY ANGELO CORTESI FOR FORME ET SUPERFICI
Avante Garde Italian c 1970 Italian design "Angolo" floor lamp by A. Cortesi and S. Chiappa-Catto for Forme et Superfici c 1970. Label Intact.
Florescent neon tube in the interior for the light.
Chrome plated metal and rubber.
Overall size measurement listed below, when leaning against the wall as shown.
In fine working order for USA.
Light: Lamps 1968-1973: New Italian Design, Ferrari and Ferrari, fig. 51
Lamp projects out 25" from wall is 6" wide and is 54" high. Lamp itself is 6" x 6" x 59.5"
$4800.00