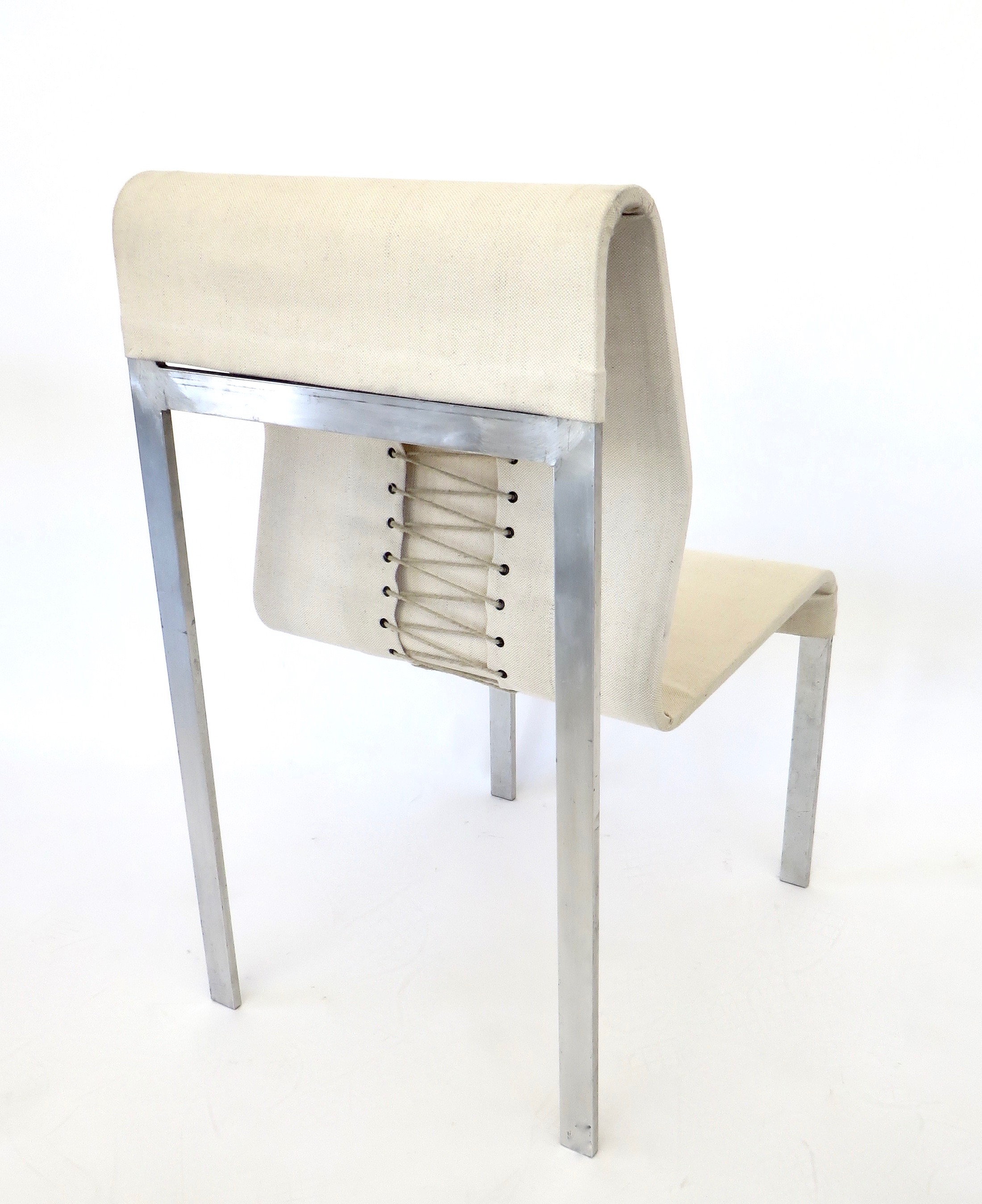 Italian Abstract Sculptural Steel and Fabric Corset Side Chair
An Italian abstract strap steel and linen fabric side and statement chair.
The steel has been bent into an abstract sculptural shape with curves and folds.
The fabric is a heavy linen tied in the back as a laced corset.
Perfect for a fashion boutique or statement chair.
Certainly an artists oeuvre and piece unique.
Overall size: 20" x 24.25" x 36" high.
Seat height: 17.5".
Seat depth: 17".
$2600.00