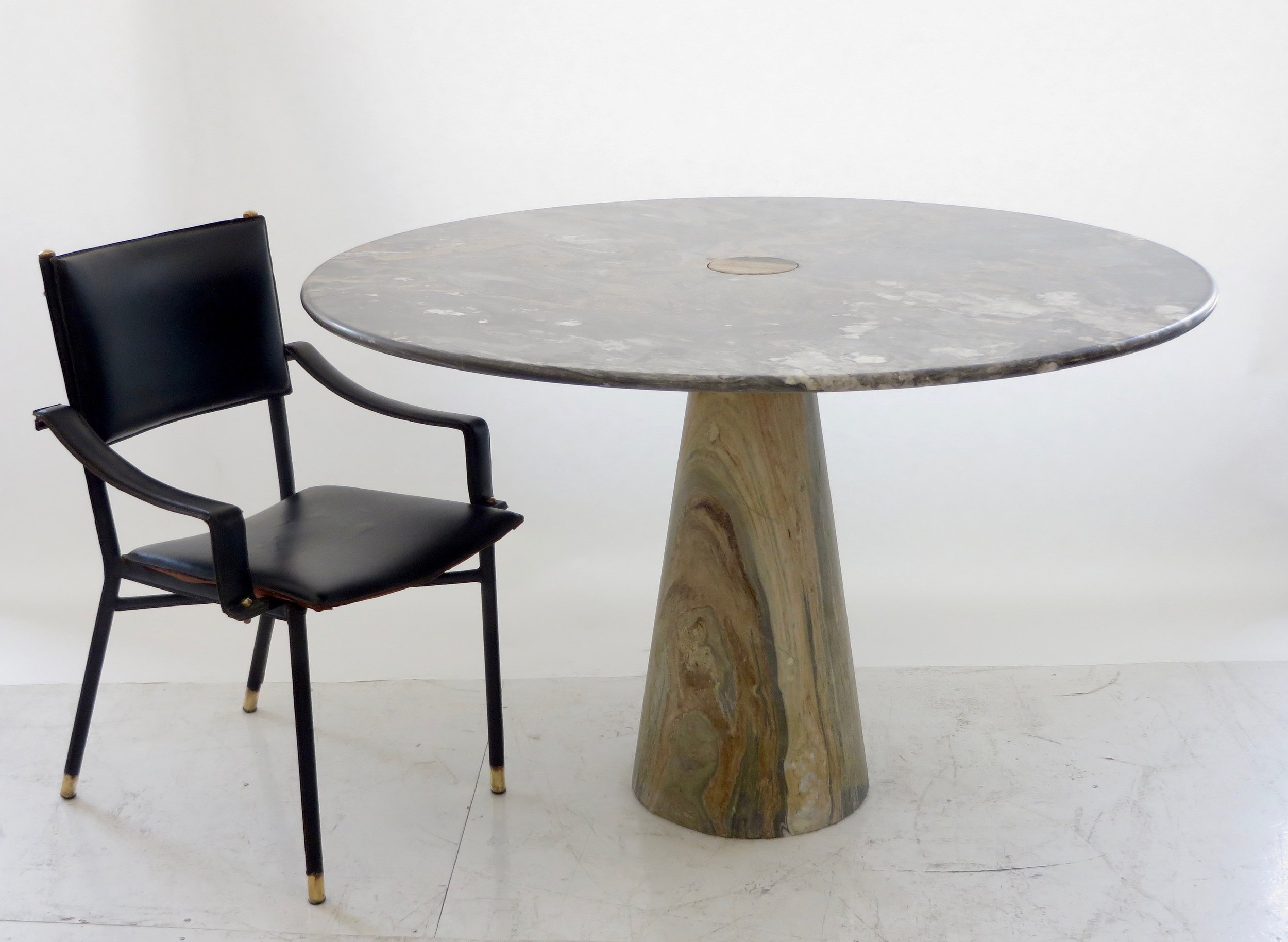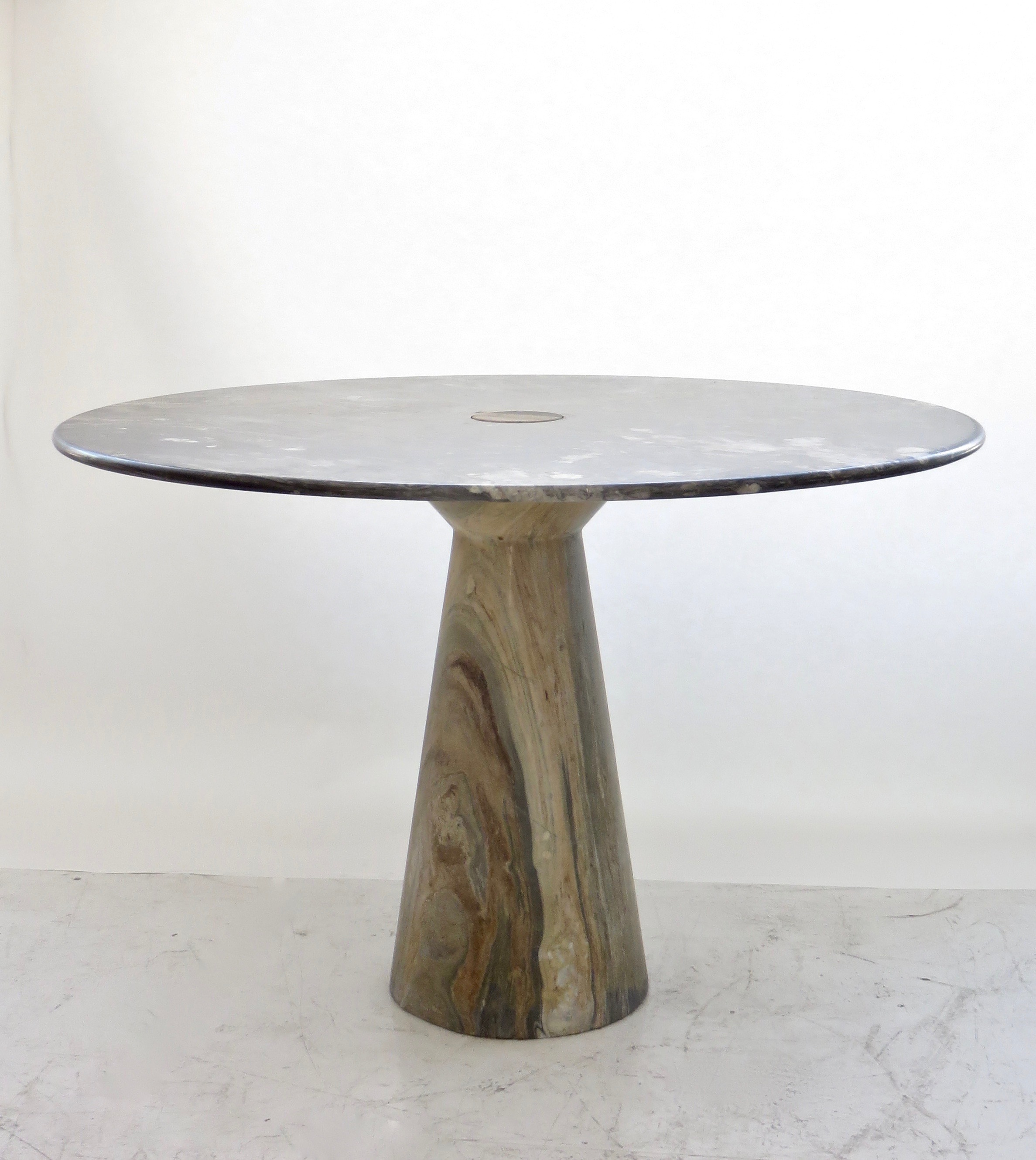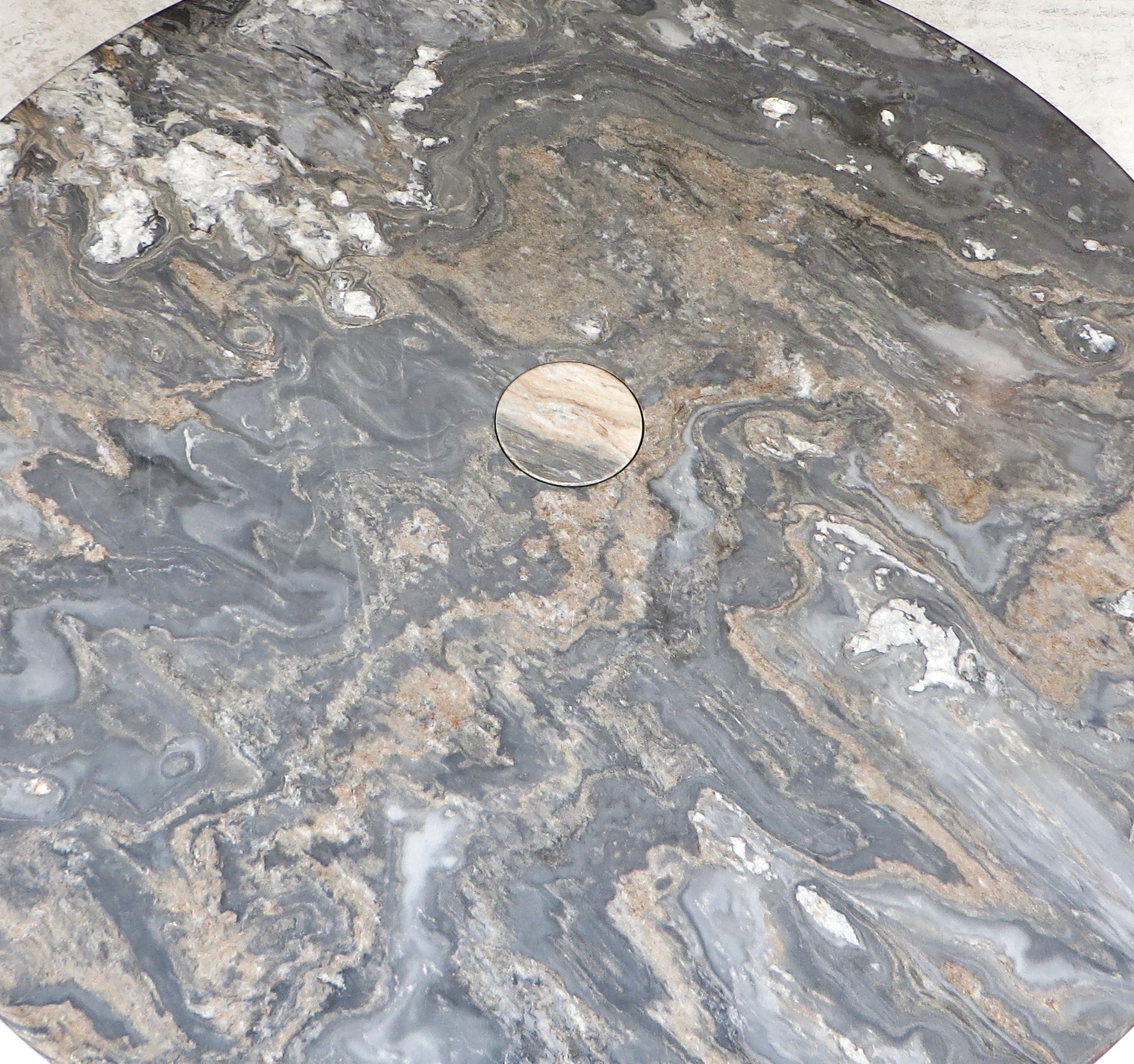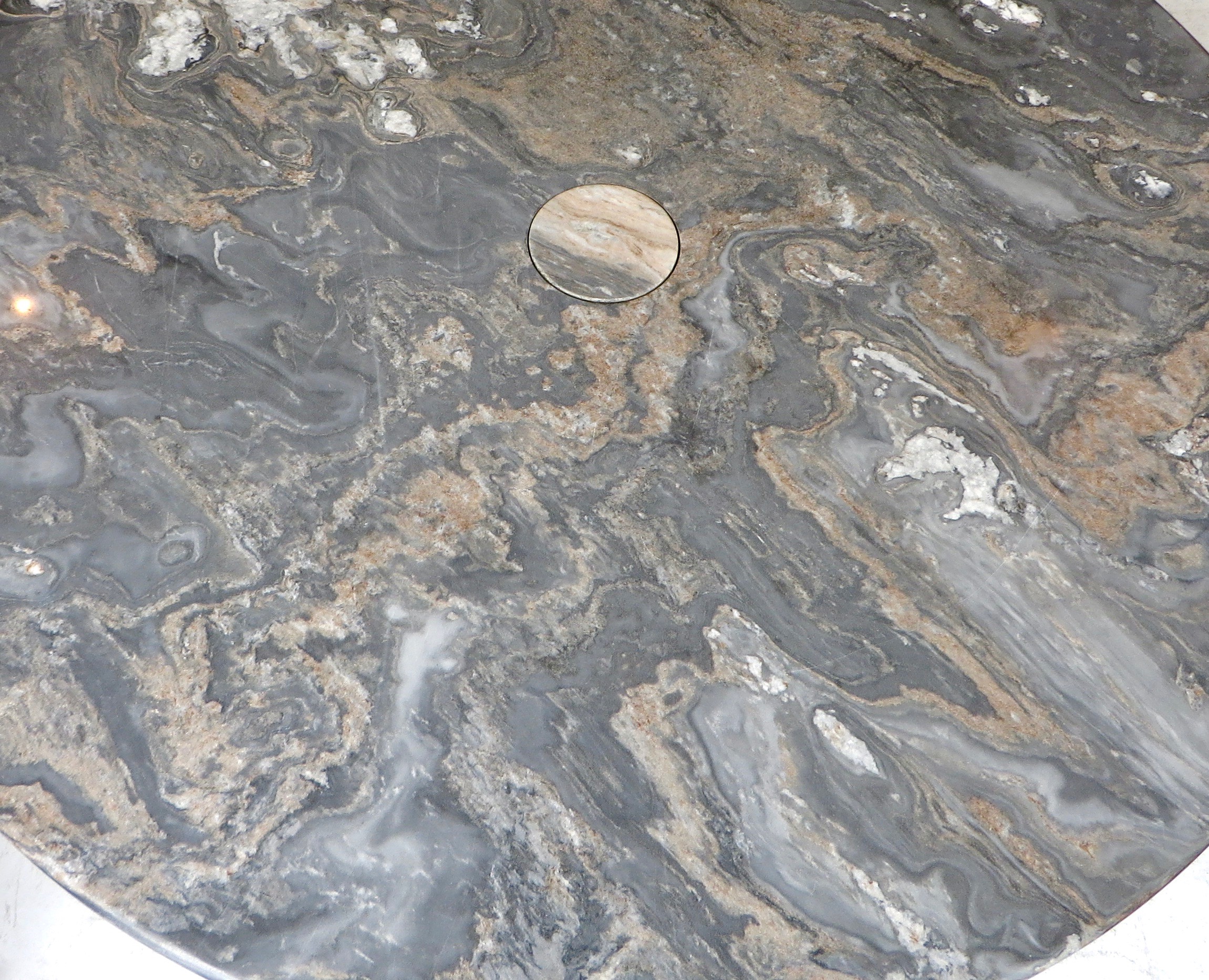 ITALIAN DESIGNER AND ARCHITECT ANGELO MANGIAROTTI ARABESCATO OROBICO MARBLE DINING TABLE
Italian architect and designer Angelo Mangiarotti Eros model dining table of Arabescato Orobico Marble with veining of grey, amber, gold flecks and is a marble from Italy Camerata Cornello, Val Brembana, Trescore. The veins of sparkling gold are hard to photograph.
Arabescato Orobico is a prestigious dark Italian marble with bands of light grey veining and sweeping movement, quarried for over 100 years from the Brembana Valley in Northern Italy.
The table sits on a pedestal that has a diameter of 13" at the floor tapering up to 7" then flaring to 12" with the part that fits into the hole being 4.75" at the top, all being one piece, with the hole in center 4.75"
SOLD