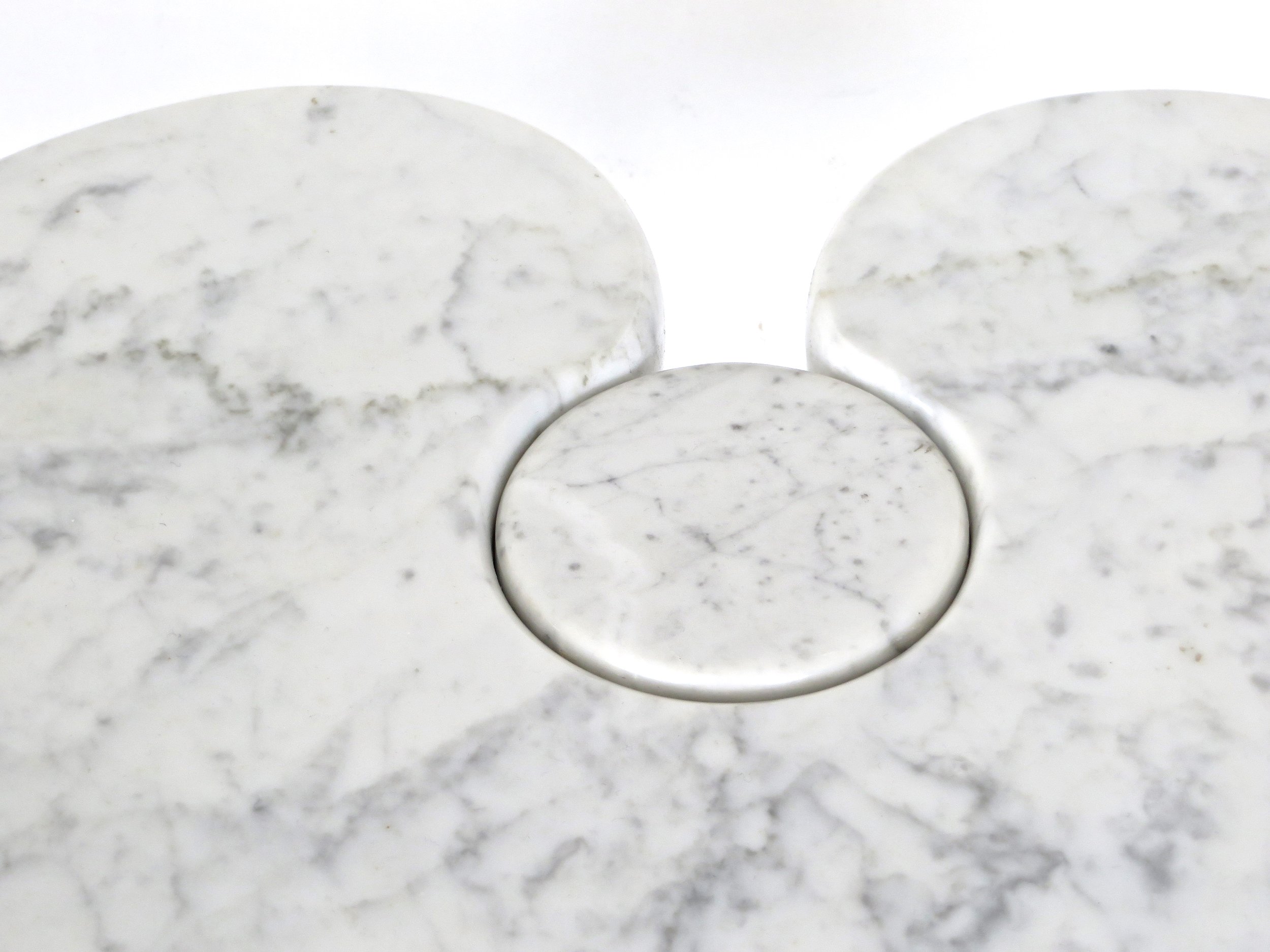 ANGELO MANGIAROTTI EROS SERIES white carrara MARBLE low SIDE TABLE
Angelo Mangiarotti Italian white Carrara marble low side table.
Eros series for Skipper. Excellent condition. Skipper, circa 1971.
The diameter of the pedestal where it interlocks with the plateau is 4". No scratches, repairs or restorations. It is more an oval than circle.
19d" x 21.5w" x 16"h
$7500.00