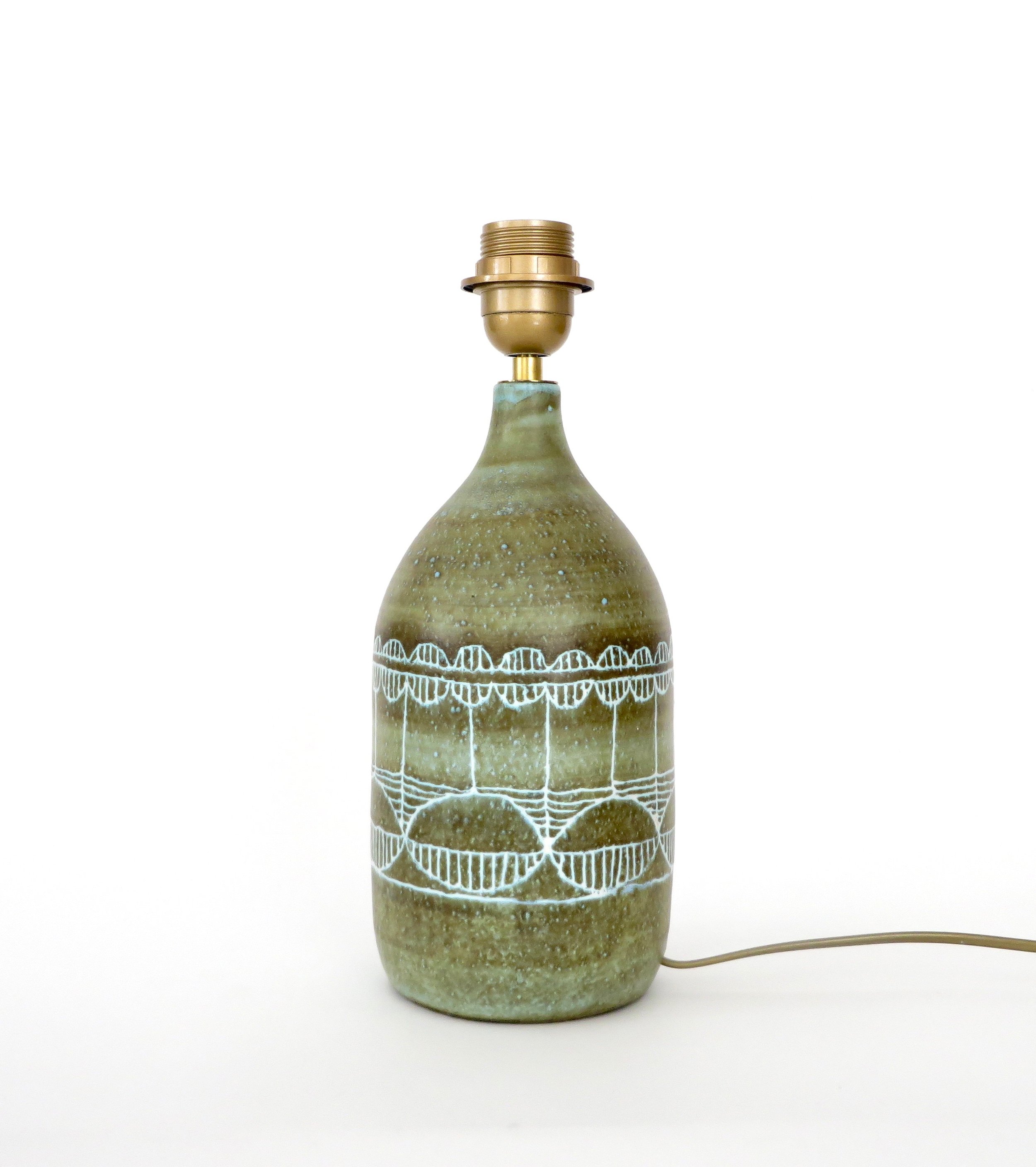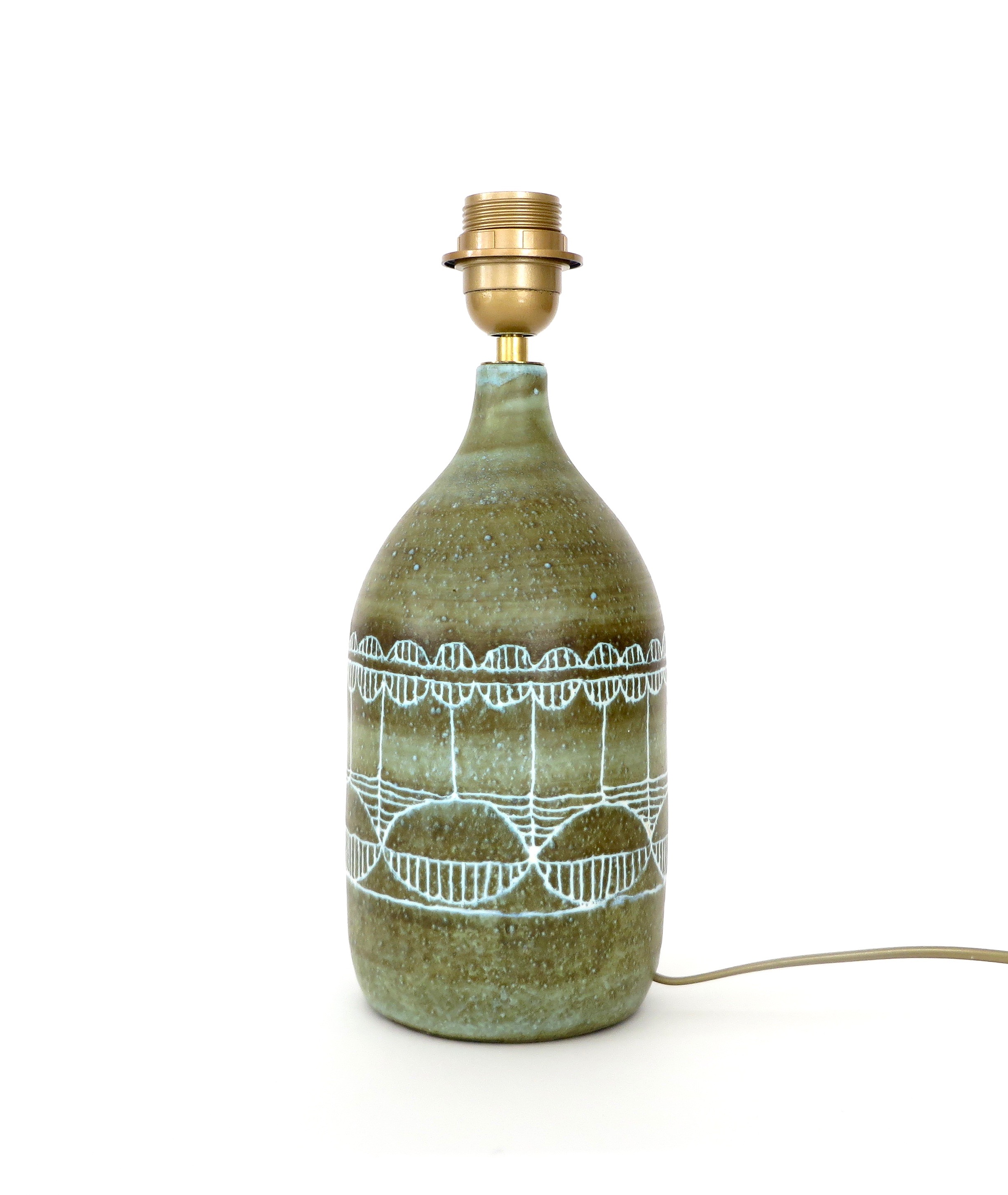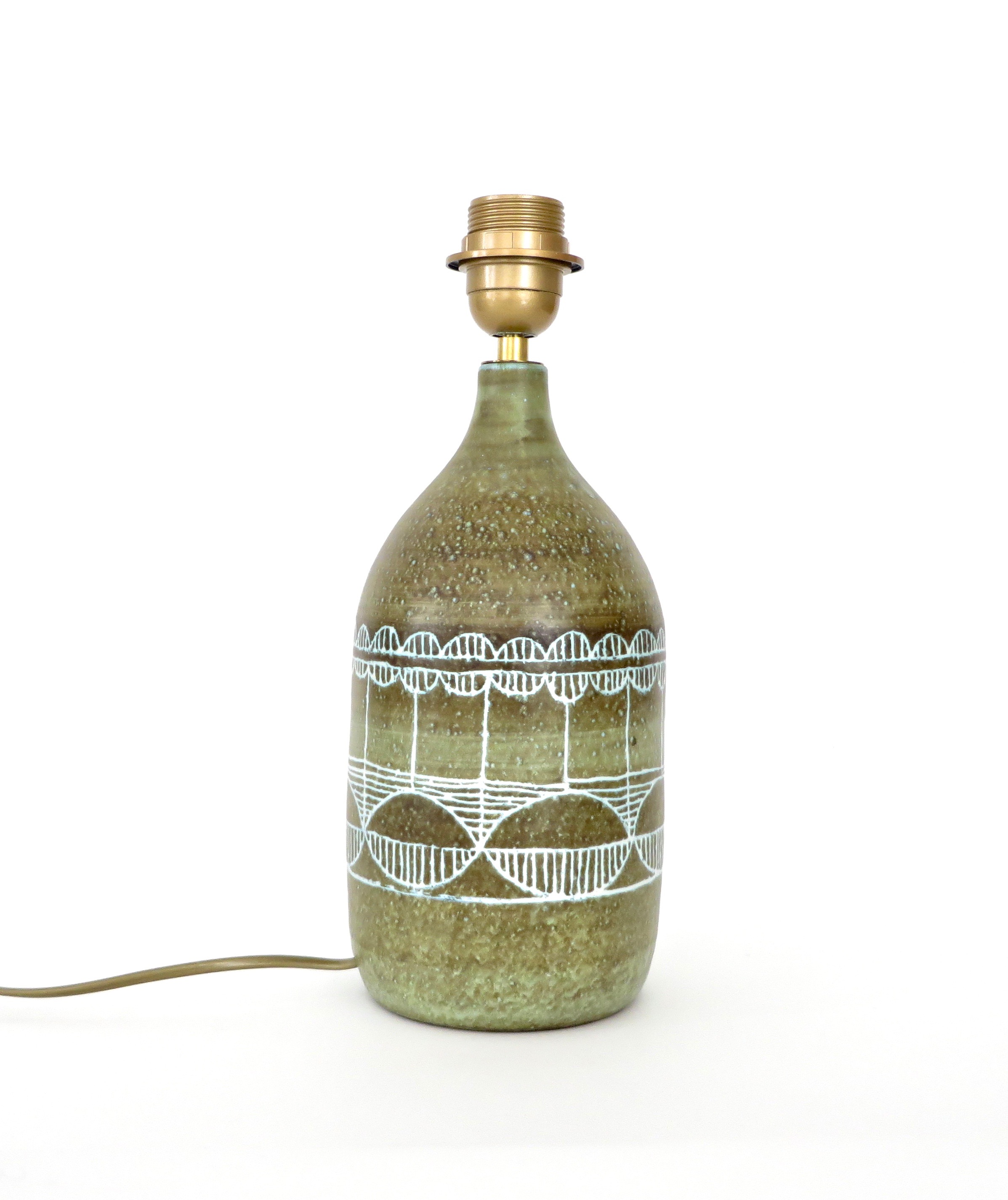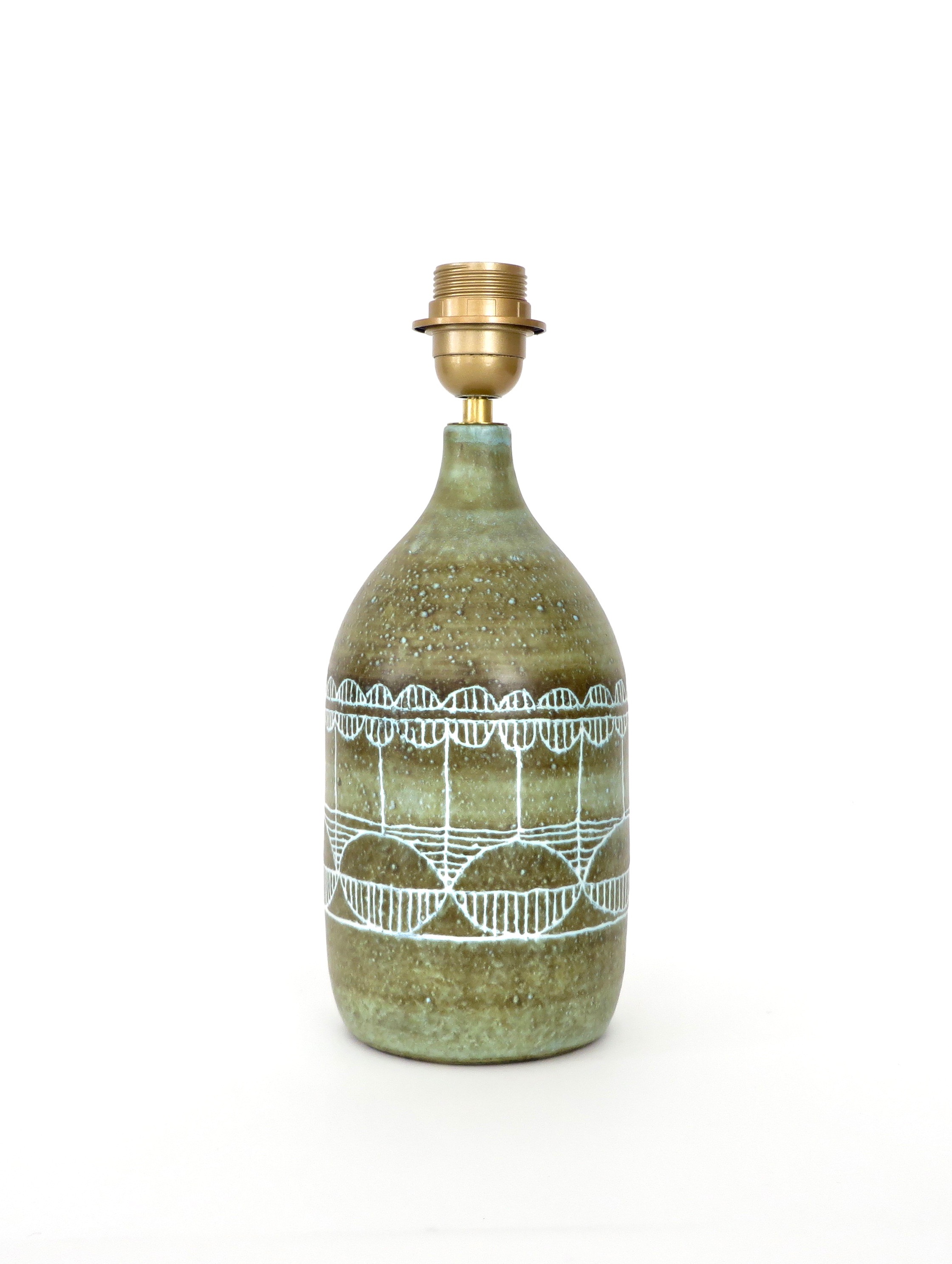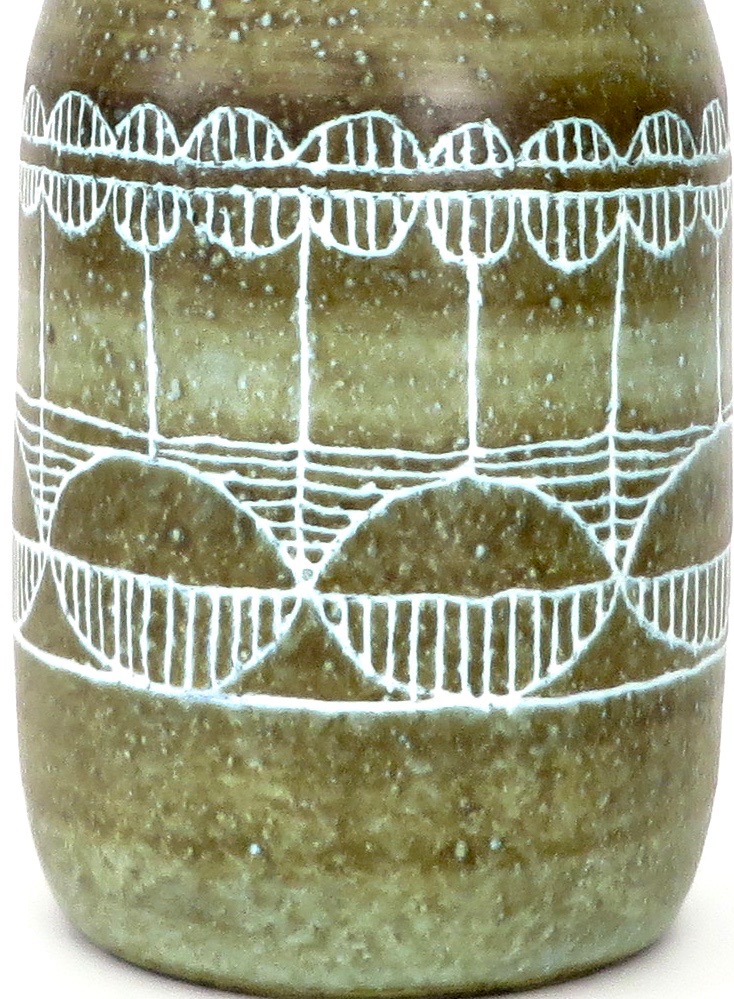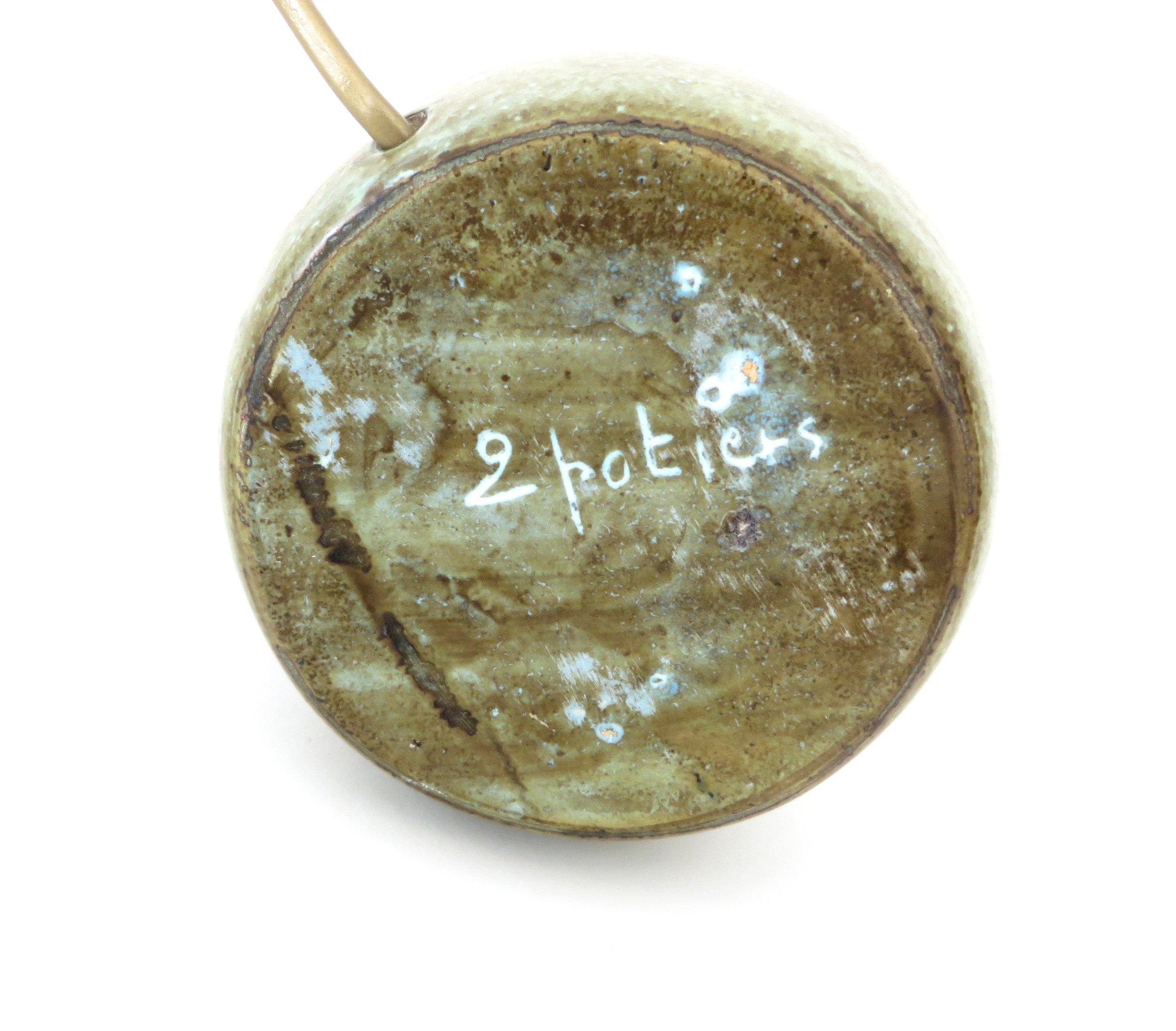 2 Potiers Michelle et Jacques Serre French Hand Thrown Ceramic Table Lamp
Important hand-thrown lamp-base, ceramic glazed in shades of blue and touch of brown and white with an engraved geometric and fluid freeform decoration. France, circa 1960.
Ceramic signed by the French ceramicists 2 potiers (Deux Potiers) Michelle et Jacques Serre.
Overall size: 5" round x 10"h to the top of the ceramic bottle form.
Original socket accepts USA bulb and accepts French style shade or can be re wired with traditional USA socket including harp.
Shade not included.
10" h x 5" d without shade
$3400.00